LIQUID SKY
Original Soundtrack LP
Black Vinyl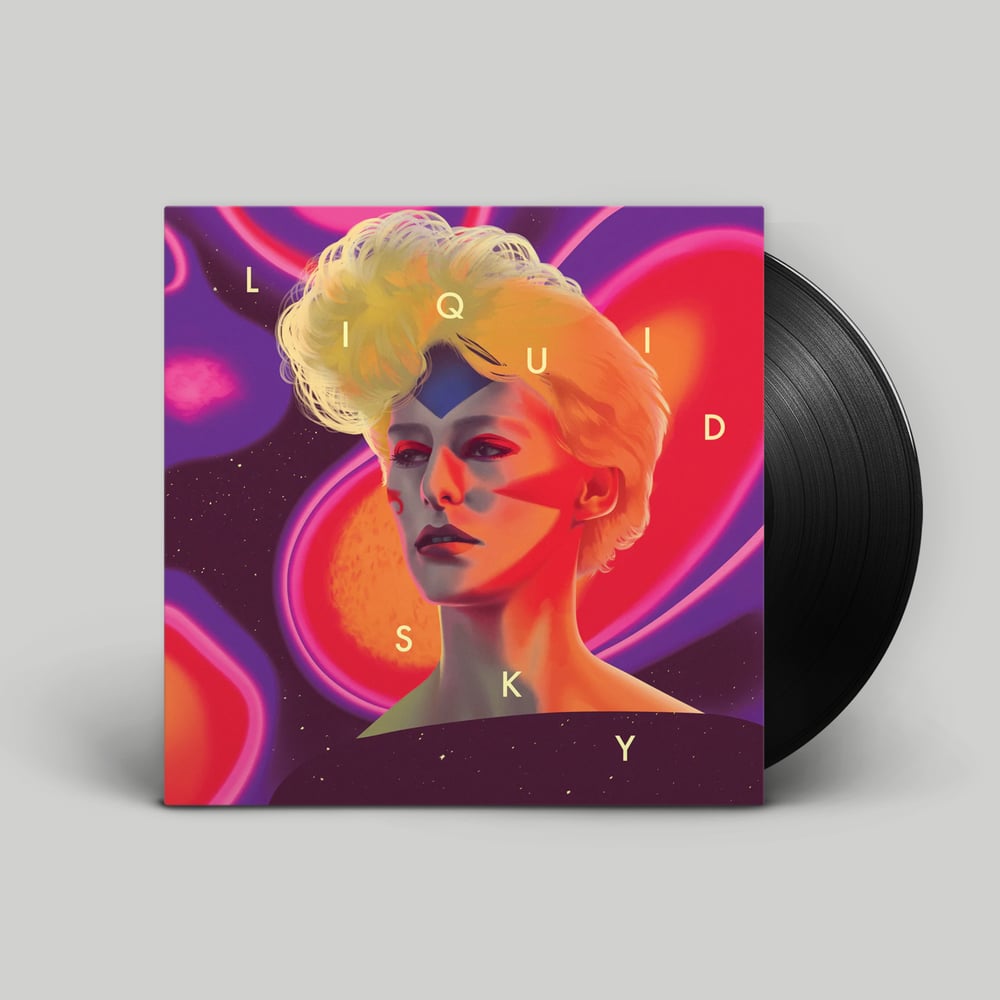 Black Vinyl LP
Remastered
Released by Death Waltz Recording Co.
This is the cult film to end all cult films...not to mention a big influence on Futurismo. LIQUID SKY begins with microscopic aliens arriving on earth to feed on the endorphins of heroin addicts in the hip club scene of downtown New York City, 1982. These aliens land on the roof of an apartment block, only to realize they get a better lunch when feeding off, what else, but orgasms!
The music is as wild as the premise of the film. Composed by director Slava Tsukerman himself using an array of early analog synthesizers and samplers, Tsukerman mixes original compositions with electronic versions of symphonic classics, to striking effect. The score is dizzying, hallucinatory and off kilter. Completely wild and free from the trappings of both traditional film and score, Tsukerman lets loose with a score that is at times terrifying, at others soothing, but always interesting, ultimately creating something you have never heard before. The score peaks with "Me & My Rhythm Box", featuring a performance by Paula E. Sheppard that has become a staple for DJ's the world over. Far ahead of its time, both the film and the score have had lasting influence on today's culture. Everyone from Cold Cave, Larry Tee, Fischerspooner, Lady Gaga & SIA have borrowed something from this truly unique soundtrack.
Tracklist
1. Noon
2. Alien's Theme 1
3. Night Club
4. Jimmy's Theme
5. Margret's Childhood
6. The Way the Alien Kills
7. Me & My Rhythm Box
8. Night Club II
9. SunsetF97
10. Margret's Apartment
11. Katherine in the Club
12. Afternoon
13. Wordplay
14. Night Club III
15. Fashion Show
16. Seduction of Vincent
17. Margret's Apartment III
18. Alien's Theme II
Share