SRSQ
Ever Crashing LP
Opaque White Vinyl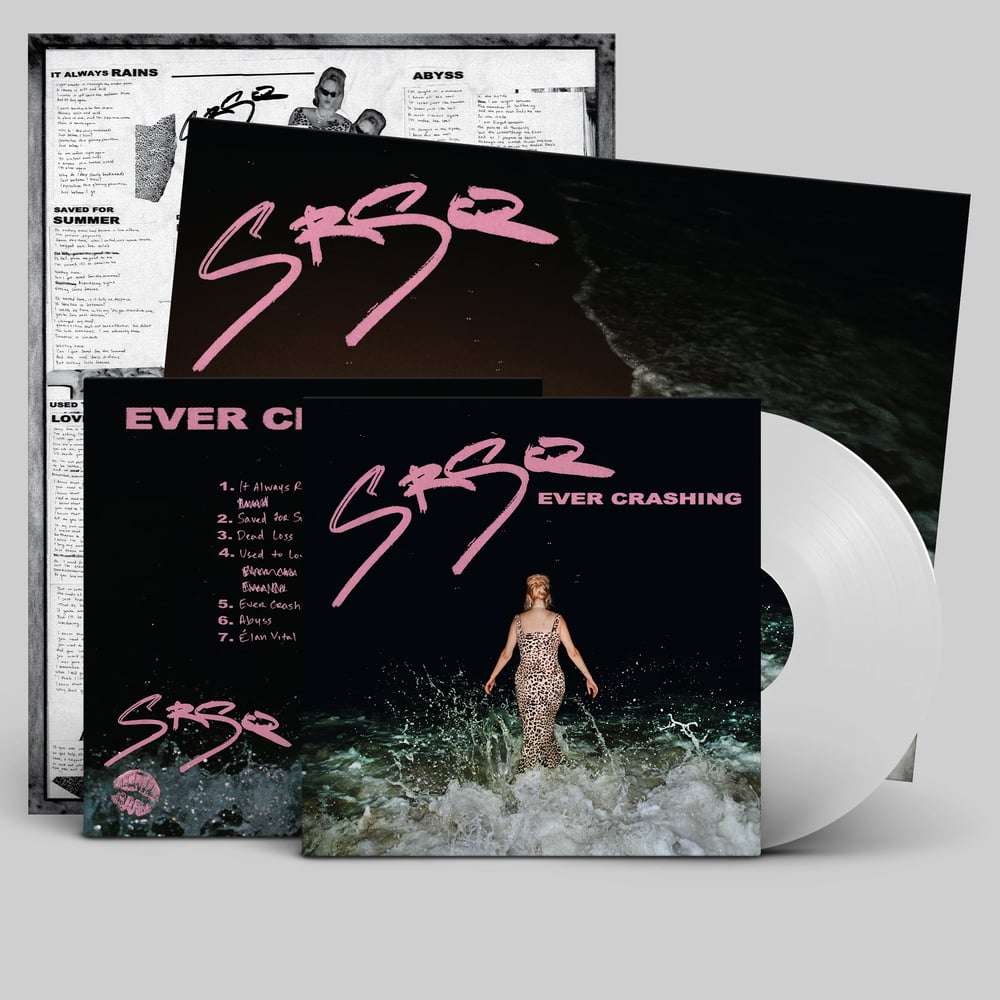 Opaque White Colour Vinyl LP
Released by Dais Records
Ever Crashing, the second LP by Kennedy Ashlyn aka SRSQ is the summation of a nearly three-year journey of soul searching, songwriting, and self-discovery. Every song hits like a single, heaving with guitar, synth, strings, live drums, and oceans of Ashlyn's astounding voice, balletic and illuminated. The tracks gleam with detail, often assembled from as many as 100 separate tracks, all of which were written and played solely by Ashlyn – a feat of world-building as daunting as it is devastating.
From swooning end credits balladry ("Dead Loss") to orchestral slow-burn torch songs ("Abyss") to dizzying shoegaze heavens ("Someday I Will Bask In The Sun"), the album exudes a sense of aching grandeur and bewildered joy, rich with triumphs hard won and lost loves never forgotten. Melodies pirouette and crescendo in dazzling, elevated acrobatics, somewhere between Kate Bush and The Sundays, threaded with ethereal undercurrents of shimmering shadow. Riffs brood and sparkle over crystalline synths, buoyant bass, and patient percussion, steadily building to holy moments of tidal power, finessed to perfection by producer Chris Coady (Beach House, Slowdive, Zola Jesus). Ashlyn's is a dream-pop of questing catharsis, vulnerable but orchestral, as dense with hooks as heartbreak.
For fans of Cocteau Twins, Them Are Us Too, This Mortal Coil, Kate Bush, The Sundays, Zola Jesus, Drab Majesty, Slowdive, Lush, Beach House.
Tracklist
1. It Always Rains
2. Saved For Summer – Have a Listen
3. Dead Loss
4. Used To Love
5. Ever Crashing
6. Fear
7. Élan Vital
Share